SOFT PENILE IMPLANT
ZSI 100 CF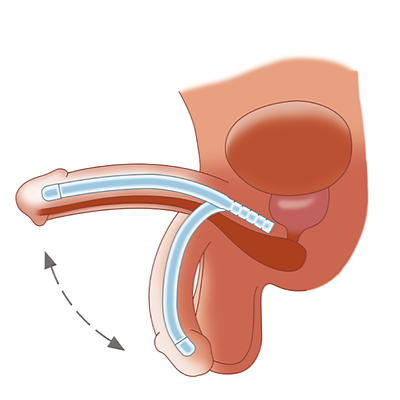 SOFT PENILE IMPLANT «CABLE FREE»
HOW IT WORKS & INDICATIONS
---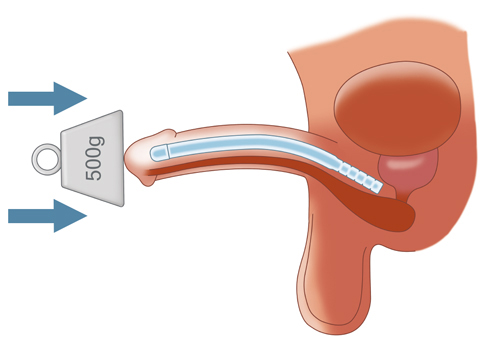 Men with a spinal cord disease or injury may have erectile dysfunction due to the disruption of the nervous circuits involved in erections. A pair of soft penile implants, inserted in the corpora cavernosa, offer the minimal 500g of pressure resistance needed for successful sexual intercourse.
---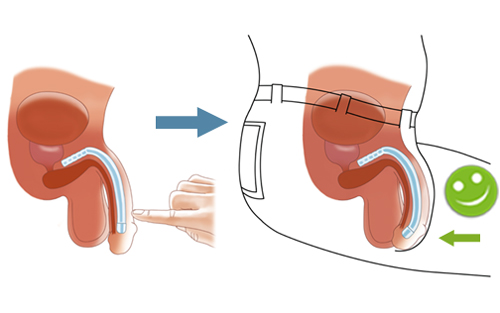 After sexual intercourse the penis bends easily with underwear and trousers.
USEFUL TO KEEP A SPACE IN THE CORPUS CAVERNOSA
---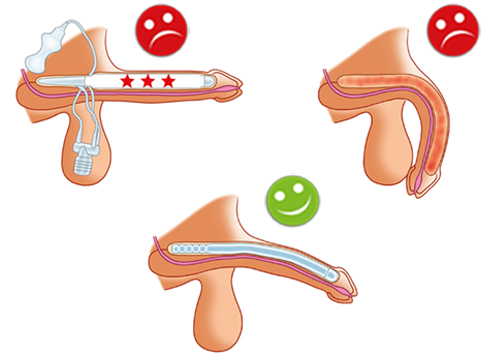 In the event an inflatable penile implant has to be removed due to infection, heavy fibrosis can develop in the corpora cavernosa which can make re-insertion of a new inflatable penile implant difficult. The ZSI 100 CF, with its PVP coating, can be used to maintain space in the corpora cavernosa during the course of antibiotic treatment and the healing period. This will ease the re-insertion of a new inflatable penile implant three to six months later.
SOFT PENILE IMPLANT FOR SUBRINI PROCEDURE
WHEN KEPT IN TROUSERS AND UNDERWEAR THE PENIS IS IN FLACCID POSITION.
---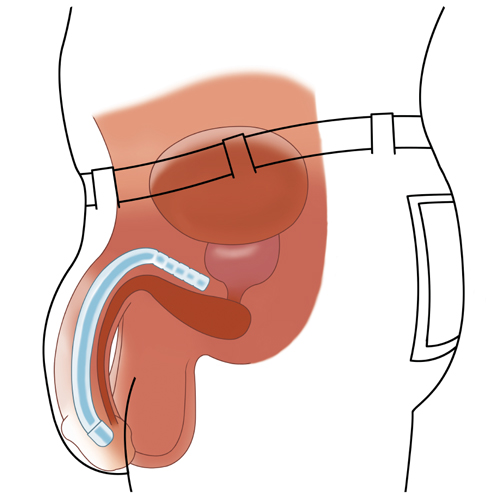 WHEN PENIS IS FREED FROM TROUSERS AND UNDERWEAR PRESSURE, IT IS SEMI-ERECTED.
---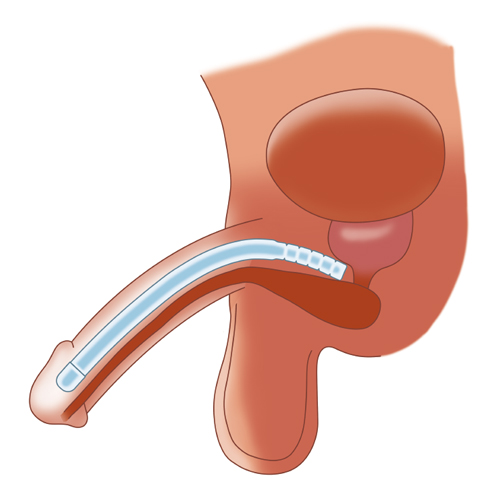 WITH EXCITATION AND NATURAL WEAK BLOOD FLOW, PENIS IS ERECTED.
---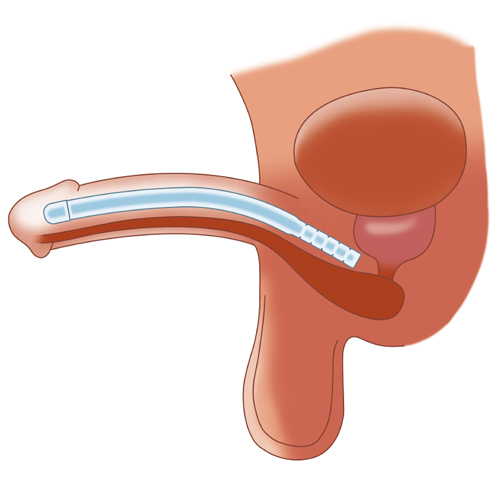 AFTER SEXUAL INTERCOURSE, NATURAL BLOOD FLOW WILL DECREASE LEADING TO A SEMI-ERECTION AND FLACCID PENIS.
---