This is the interview of Lucas, we met during our trip to Europe. He told us about his experience with the inflatable prosthesis ZSI 475 FTM.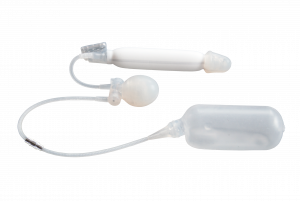 "2016. That's the year I was implanted with the inflatable prosthesis ZSI 475 FTM in Bordeaux, by Pr. Casoli. After reading several testimonials on Internet and exchanged on Facebook private groups, I came across Zephyr's Facebook page and I noticed their implants were specially conceived for FTM.
It was very important for me to perform the implantation. I could not see myself having the phalloplasty without the implant afterwards. I immediately saw the functional side of the device. I chose the inflatable prosthesis because it looks more natural and we barely see it at rest.
Then it was quite hard to find a urologist. I did some research online to find a hospital. I had the nerve to contact directly Pr Casoli. He already knew about the prosthesis but he never implanted it before. I managed to convince him.
The surgery went well. After the implantation, I could not get up for a week. But after a month and a half, the prosthesis was already functional. It went all good very quickly. The prosthesis inflates very well and the rigidity allows a very good penetration.
I would have liked a larger glans because I have a large phalloplasty, but I know that ZSI team is currently working on having different sizes of it. Regarding the flexibility and the shape, it's perfect. As I had the first version of the pump (without the membrane around) in the left testicle, it is too rigid. This problem has now been solved as it has been improved to have a less hard testicle.
I recently experienced some complications but I was not disturbed until then. The prosthesis changed everything for me. It made my sex reassignment surgery functional and this made me very happy because it was my dream to finally have "normal" intercourse. It made me more confident towards my partners.
If I had to do it again, it would be without hesitation. For me there is nothing better on the market, because there aren't many people feeling concerned about our wellbeing and our everyday lives. Therefore, I would like to thank ZSI team for their incredible help and their innovations made according to our expectations. And many thanks to Pr. Casoli who agreed to operate me with the product I wished for."
ZSI is the only European manufacturer of artificial urinary sphincters and of malleable and hydraulic penile implants, as solutions for male urological problems (incontinence), sexual complications (Erectile Dysfunction), and gender identity procedures (prostheses for trans men and women).
IF YOU WISH TO REACT, PLEASE LEAVE US A MESSAGE
HERE!
IF YOU WISH TO REACT, PLEASE LEAVE US A MESSAGE