We are pleased to share this testimonial from a patient about his experience with our ZSI 100 D4 implant for the metoidioplasty!

"I had surgery in Lyon Sud hospital in France, with Dr Nicolas Morel-Journel on the 3d of June, 2020.

My surgeon told me about the implant in order to prevent tissues retraction after the metoidioplasty. I was definitely in because I did not want a soft meta.

I had my first appointment in March 2018. Then, I had to wait 2 more years before having the surgery.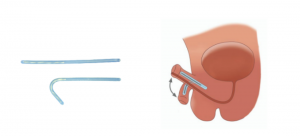 I did not feel any post surgery pain. 3 months later, I met my surgeon so that he could show me how to manipulate the prosthesis.

At the beginning, I struggled a bit to change the positions. But now, I have no problem at all.
I had some initial fears, like feeling the prosthesis and that it would bother me. But it was not the case in the end.

I am able to void standing, this would have been very difficult to do without a prosthesis according to my surgeon.

I am satisfied because it avoids to get a completely soft penis, that was what I was afraid of. If I had to do it again, I would.

I would like to thank my surgeon who helped me a lot during this process. Your website was also a great help because I could see how the prosthesis looks like before the implantation for the metoidioplasty."

ZSI is the only European manufacturer of artificial urinary sphincters and of malleable and inflatable penile implants, as solutions for male urological problems (incontinence), sexual complications (Erectile Dysfunction), and gender identity procedures (prostheses for trans men and women).
IF YOU WISH TO REACT, PLEASE LEAVE US A MESSAGE
HERE!
IF YOU WISH TO REACT, PLEASE LEAVE US A MESSAGE