Some people will say: "At last!"
Indeed, we have been receiving many messages and questions from US over the years about the prostheses specially designed for gender reassignment surgery from trans people.
Despite the requests, we prefer to stay away from the FDA. However, after the WPATH conference we have the opportunity to come to New-York City on Friday 23rd of September 2022.
With the great help of Gennifer Herley, Founder of the TransNewYork association https://transnewyork.org/, we propose a casual meeting to take time to discuss about trans prostheses, answer your questions and doubts and share feedback/experiences.
This free event will take place in a safe environment!
DATE:  Friday 23rd of September 2022
HOURS: Between 06:00pm – 08:00pm
ADDRESS:THE CENTER, 208 W 13th St, New Yorl, NY 10011.
*We guarantee the confidentiality of your personal information.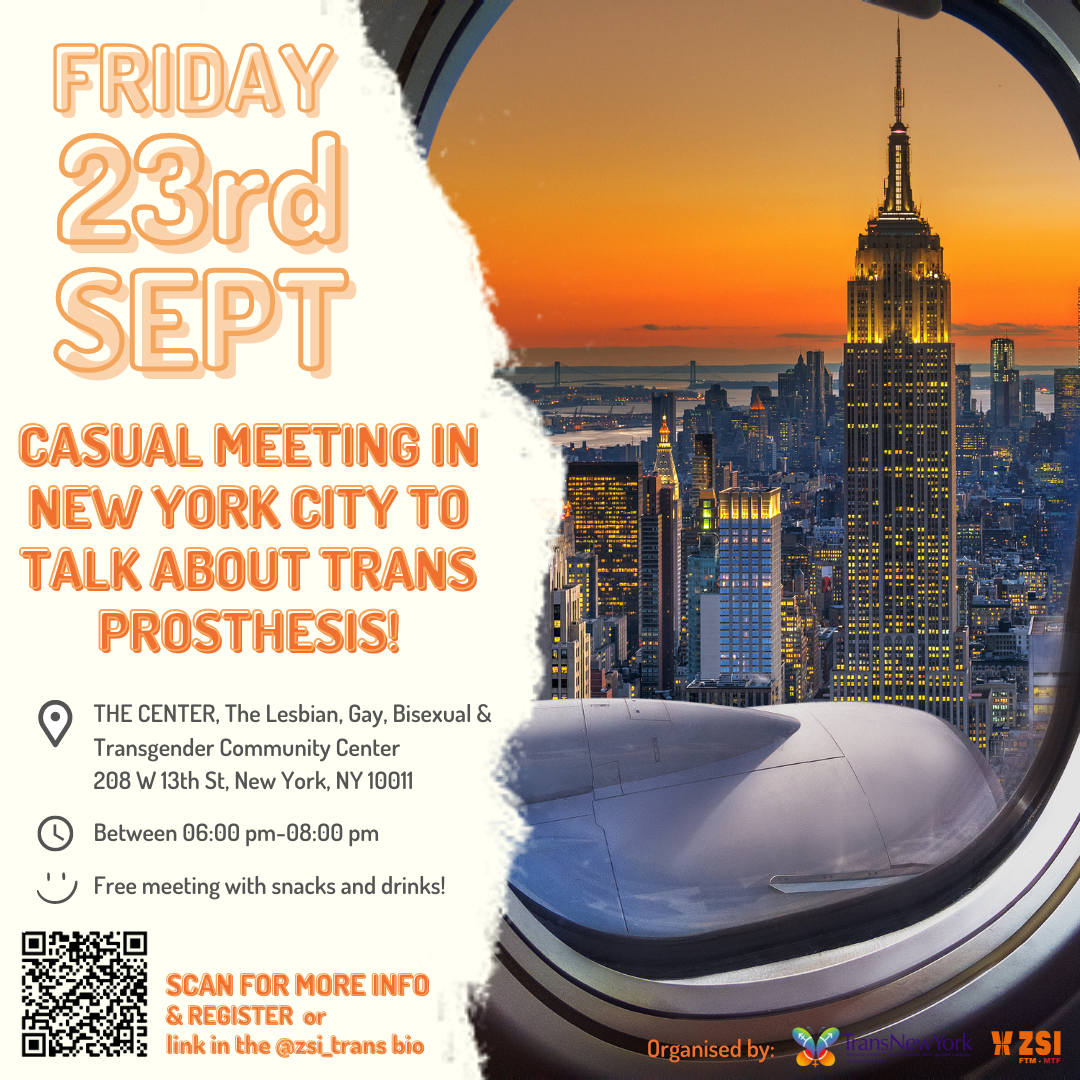 IF YOU WISH TO REACT, PLEASE LEAVE US A MESSAGE
HERE!
IF YOU WISH TO REACT, PLEASE LEAVE US A MESSAGE