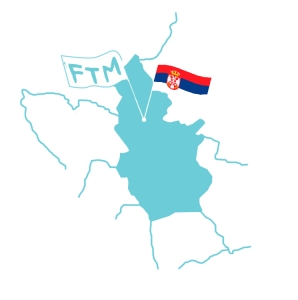 This year, the EPATH (European Professional Association for Transgender Health) conference took place in Belgrade, Serbia, at the Hotel Crowne Plaza. Our host was the famous and very gracious Prof. Miroslav Djordjevic. All the interactions were quite constructive, and many specialties were represented at the event.
Our booth was located in the middle of the conference zone, and the participants had got the chance to discover and handle our implants. Everyone noted how the shape of our implants allowed them to unfold in a phalloplasty and assume the shape of a penis. Many Serbian trans men also attended and quickly opted for either inflatable or malleable implants. Both versions were available, so we were able to meet the needs of all attendees.
Many surgeons and other doctors of international renown visited us, some familiar to us, others new. We will introduce them in future articles and comment on our deepening relationships with each of them.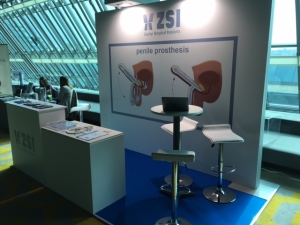 Eveline van den Boom from Transvisie in the Netherlands approached us to talk about advances in the fight to obtain refunds for mammary and penile implants in the Netherlands. We're seeking more information on the matter.
The neighboring booth was that of the Aprils Touch company from the Netherlands (see photo). Aprils Touch is run by Lisa LeFever and Irma Hulscher, who offer training programs, pigmentations, and a line of cosmetics specifically designed for transsexuals. We invite you to visit their website. We'll do a brief presentation of their company on the blog.
On Saturday morning, April 8, we departed our booth charmed by our stay in Serbia.
Clic on the map to see from which cities and countries people who visited us come from!
ZSI is the only European manufacturer of artificial urinary sphincters and of malleable and inflatable penile implants, as solutions for male urological problems (incontinence), sexual complications (Erectile Dysfunction), and gender identity procedures (prostheses for trans men and women).
IF YOU WISH TO REACT, PLEASE LEAVE US A MESSAGE
HERE!
IF YOU WISH TO REACT, PLEASE LEAVE US A MESSAGE