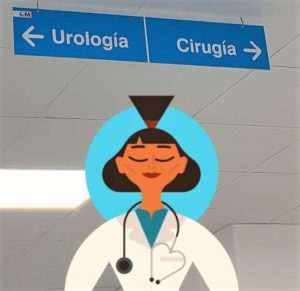 We were very happy to finally be able to travel to Madrid to attend a new implantation of the ZSI 475 FTM inflatable implant at the Vithas Nisa Pardo Hospital in Aravaca!

We met the team of Dr Juan Ignacio Martinez-Salamanca from the Lyx Urology Institute, who successfully implanted the ZSI prosthesis without difficulty. The patient will be able to activate his implant within four weeks during his next appointment with his surgeon.

It is always a pleasure for us to assist teams of surgeons! A big thank you to the entire team of professionals who were able to participate to the intervention Dr Juan Ignacio Martinez-Salamanca, Pr Ignacio Moncada Iribarren, Dr Agustín Fraile Poblador, Dr Christophe Llorens and to the Neomedic International España team: Beatriz López Lumbreras, Ignacio Achútegui García-Matres, Sergi Mira i Paulí.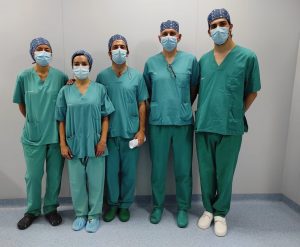 ZSI is the only European manufacturer of artificial urinary sphincters and of malleable and inflatable penile implants, as solutions for male urological problems (incontinence), sexual complications (Erectile Dysfunction), and gender identity procedures (prostheses for trans men and women).
IF YOU WISH TO REACT, PLEASE LEAVE US A MESSAGE
HERE!
IF YOU WISH TO REACT, PLEASE LEAVE US A MESSAGE