This month, we had the pleasure to meet Dr. Adrien Vidart for the implantation of two ZSI 475 FTM inflatable prostheses for the phalloplasty!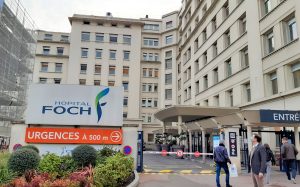 Doctor Vidart is a urologist and works at the Foch Hospital in Suresnes, near Paris.
We joined him with Dr Christophe Llorens in the morning for the first intervention. When we arrived at the OR, we were warmly welcomed by the whole team.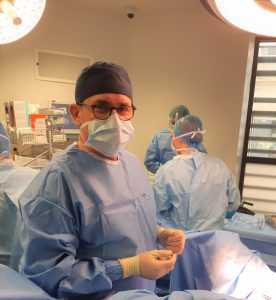 During the surgery, when placing the pump for the ZSI 475 FTM inflatable implant, Dr Vidart explained that "to easily put the prosthesis pump in place, patients need to go through a scrotoplasty step before, if possible to have a quality scrotum or at least a scrotum where testicular implants have already been. "

As for the glans, it is necessary to leave "like a small fatty or cutaneous cushion which will protect precisely the glans of the Zephyr prosthesis. " This space left between the skin and the glans of the prosthesis also avoid any risk of skin erosion.

The second intervention took place in the early afternoon. Each of the two surgeries went very well. Patients will be able to use their prosthesis after fibrosis has formed around the fixation plate of the ZSI implant, approximately one month post-surgery.

During our visit, we did an interview with Dr Vidart that we published on our Youtube channel (English subtitles are available).

We also had the opportunity to exchange a few words with Dr Francois-Xavier Madec, who joined Dr Vidart's team a few months ago. His interview is also available on our blog!

ZSI is the only European manufacturer of artificial urinary sphincters and of malleable and inflatable penile implants, as solutions for male urological problems (incontinence), sexual complications (Erectile Dysfunction), and gender identity procedures (prostheses for transgender people).
IF YOU WISH TO REACT, PLEASE LEAVE US A MESSAGE
HERE!
IF YOU WISH TO REACT, PLEASE LEAVE US A MESSAGE