ARTIFICIAL URINARY SPHINCTER
ZSI 375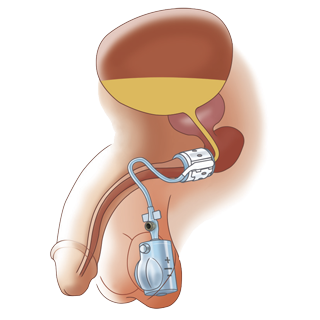 ADJUSTABLE CUFF FITS all
URETHRA SIZES
DESCRIPTION
---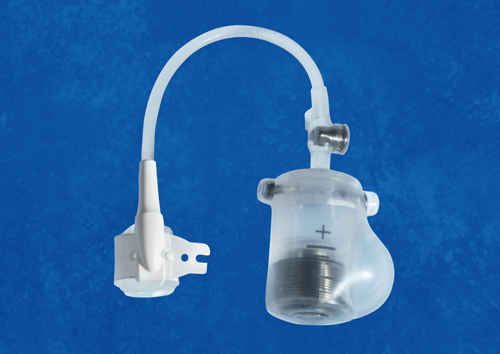 The ZSI 375 is an artificial urinary sphincter made from medical grade silicone rubber. It treats urinary incontinence by mimicking a healthy sphincter.
---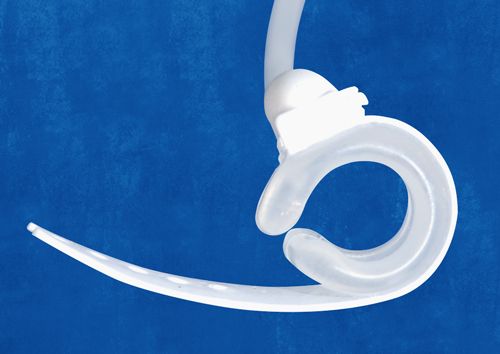 The device is fitted with an inflatable and adjustable cuff that fits around the urethra.
---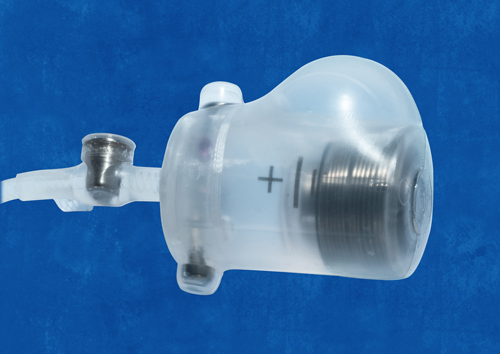 The pump, with the pressure regulating tank, is fitted within the scrotum.
FUNCTIONING
---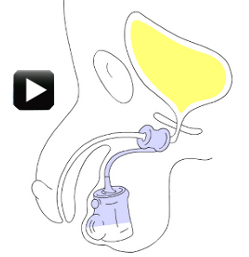 The cuff is inflated. The urethra is compressed. The patient is continent.
---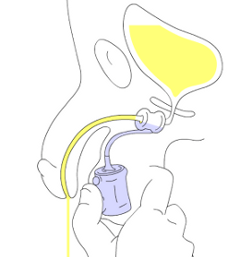 When the patient wants to urinate, he squeezes and releases the pump located in the scrotum.
---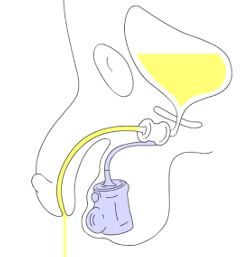 The pump deflates the cuff and the cuff decompresses the urethra. The patient voids. The bladder is emptied.
---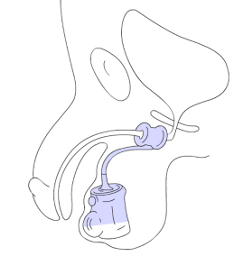 After 2-3 minutes the cuff automatically re-inflates. The patient is continent once again.